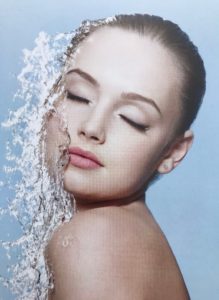 SmartMeso uses fractional Mesotherapy and Electroporation. It is a new standard in skin care. It combines deep skin hydration and vitamin infusion. It is a non-invasive breakthrough in transdermal technology.
1 hour treatment £68
Course of 6 treatments £350
1 hour 30 minute treatment includes full Dermalogica Pro 60 facial £85
Course of 6 treatments £450
SmartMeso is suitable for all skin types. It significantly reduces fine lines and wrinkles, tightens the skin and reduces large pores. It can be used around the eyes as well.
How does it work? 
The latest in transdermal technology, a sterile SmartMeso microtip containing 25 hollow micro needles creates miniature individual pathways through the skins surface. A hydrating and vitamin enriched serum is then delivered through these micro channels deep into the skin where they actively create cellular change.
Deeper Dermal Penetration
Increased absorption by 84%
This clinically proven technology breaks down the skins natural barrier cell adhesion molecules using a tiny micro current. This allows the smart serum to be absorbed further and deeper into the skin, due to a greater permeability of the cell membrane, achieving superior results.
Does it hurt?
No, SmartMeso is pain free and non-invasive, yet stimulating.
Is there any downtime?
No, an immediate and slight reddening of the skin is a healthy response and quickly calms down.
How many treatments will I need?
I recommend a course of 6 treatments taken regularly. Periodical maintenance treatments are advised for optimum results.