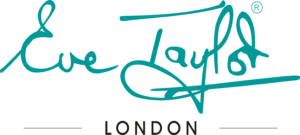 Eve Taylor Products
This is British skin care at its finest. All products are manufactured in the UK in small batches so that the active ingredients can be included to ensure purity and freshness in every batch. In over fifty years Eve Taylor has never tested any products on animals.
Eve Taylor Relaxing Full Body Treatment 70 minutes £60 
Discover the ultimate feeling of relaxation and wellbeing with this signature full body treatment. Skin buffing sea salts smooth the skin to perfection before the expert application of potent aromatic oils. A luxurious heated body wrap is applied to your full body for warmth and comfort and you will receive a scalp massage. Nourishing moisturisers finalise the treatment leaving you feeling fresh, restored and revitalised.
Eve Taylor Detoxifying Full Body Treatment 70 minutes £60
Refresh and renew with this highly detoxifying full body treatment. Marine salts assist the buffing away of dulling skin cells ready for potent aromatics to be infused into the skin. Enjoy a scalp massage whilst the highly active seaweed body wrap purges toxins and remineralise the skin. A skin drenching moisturising blend finalises the treatment leaving your skin feeling silky soft, smooth and glowing.
Eve Taylor Body Glow! Full Body Exfoliation 40 minutes £45
Finely ground sea salt infused with essential oils of Jasmine and Ylang Ylang soothe the senses while the dull, dry skin cells are buffed away. Skin drenching moisturisers conclude the treatment leaving skin feeling soft, smooth and hydrated.
Eve Taylor Legs, Bum and Tum Detox Treatment 60 minutes £55
Flush and cleanse the "lazy areas" of the body with this detox treatment. Combining expert massage techniques with a blend of pure essential oils specifically formulated to warm, stimulate and eliminate toxins leaving the skin smoother, fresher and more vibrant. A detoxifying body mask is smoothed over the area infusing marine extracts into the skin for enhanced results. Enjoy a scalp massage whilst the body mask does its magic.
Eve Taylor Anti-Stress Back Treatment 60 minutes £55
Drift away on an aromatic journey to a world of relaxation. Hand blended essential oils give you the ultimate in relaxation combined with the power of touch and expert massage techniques. Enjoy a scalp massage whilst the thermal body mask helps to ease any discomfort and tension leaving your mind and body soothed and refreshed.
Eve Taylor Purifying Back Treatment 40 minutes £45
Using purifying essential oils to deep cleanse and unclog the skin, this treatment targets a problematic back area. It zones in on breakouts to help clear blemishes. Steam is used and extractions are performed if necessary. Relax with a scalp massage whilst a detoxifying seaweed mask deep cleanses and re-mineralises the skin.
Eve Taylor Aromawax Candles and Diffusers are available to purchase from me.
These 100% organic plant wax candles are hand made from a natural sustainable plant source with no petroleum based paraffin wax or animal products. Eve Taylor candles burn at a much lower temperature. As well as filling your environment with beautiful aromas you can also use the melted wax to massage. Simply wait for the candle to melt on top and take a spatula or teaspoon and massage into your hands as you would a cream. Nourishing for dehydrated hands, elbows and feet. Packaged in recycled glass means they also are kinder to the environment.